It looks a little weird right, but we aint finished yet.

4. Now go to Image, Adjust Levels and pull the slides into the centre until the image is sharp and clear.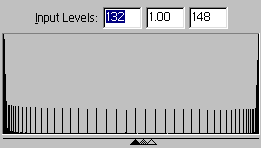 You should get this.

Smooth Corners qwick and easy now all you have to do is to go back the the layers pallete and load the selction in.